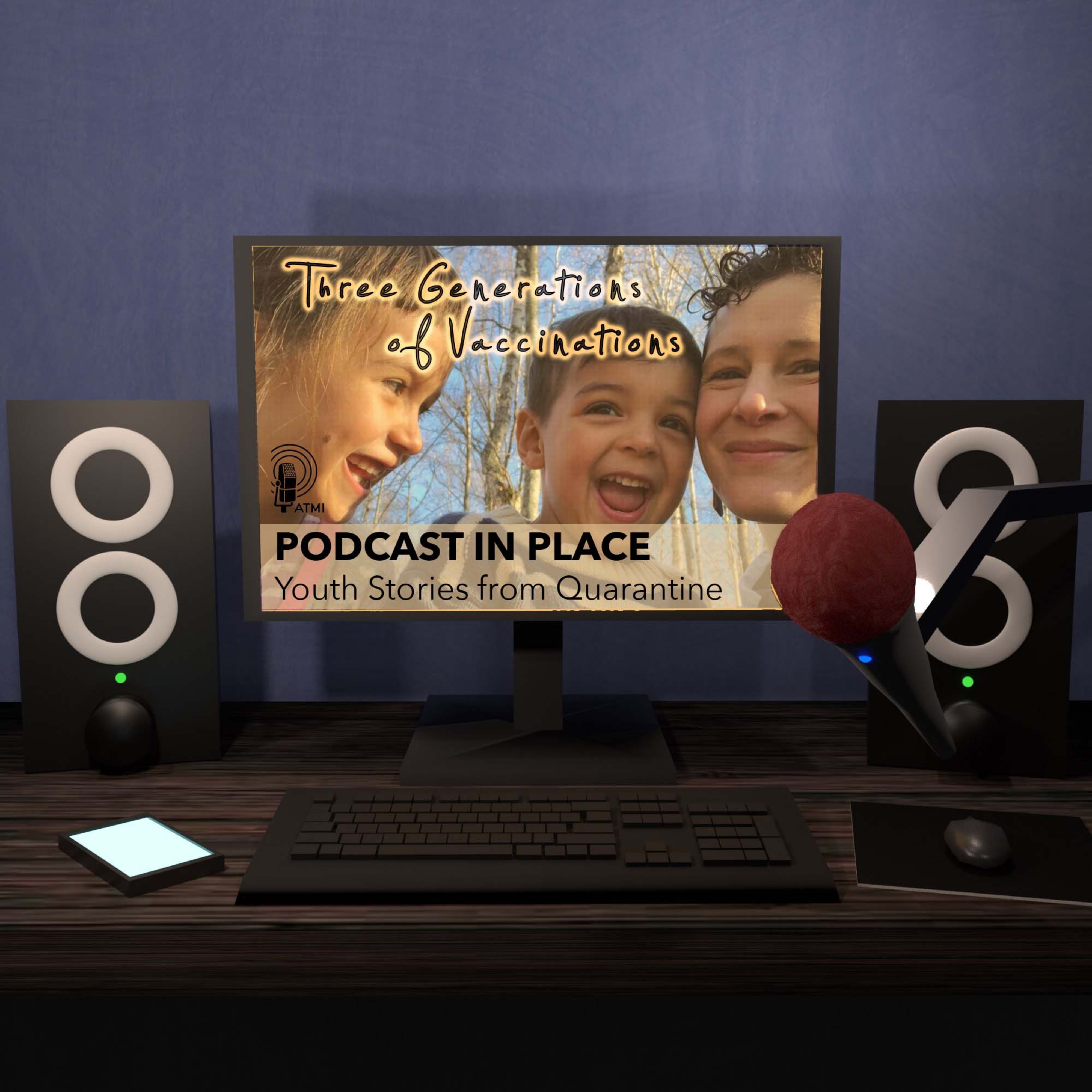 When the Pfizer vaccine was approved for children ages 5 and older, Laura Norton-Cruz was relieved to be able to get her two young kids vaccinated.
And she knew the perfect place to take them; her mother's birthing center where they were holding vaccine clinics. To make the experience even more comfortable for the kids, Laura's father, a retired pediatric radiologist, administered the shots.
ATMI producers Ada Bjorkman and Madison Knutson spoke to all five family members to hear their different perspectives on the experience.
They also discuss communicating with other parents about getting the vaccine for their children, how misinformation disrupts the community, and what the kids are most looking forward to once they are fully vaccinated.
Hosted by Karl Cranston-Simmons.
Music by Devin Shreckengost and Kendrick Whiteman.
Alaska Teen Media Institute is based in Anchorage, Alaska. We would like to acknowledge the Dena'ina people, whose land we work on.
Many thanks to supporters of our podcast, including, United Way of Anchorage for the Healthy Communities Funding Program. 
The opinions, findings and conclusions or recommendations expressed in this podcast are those of our guests and do not necessarily reflect the views of the United Way of Anchorage or the Municipality of Anchorage, Anchorage Health Department.
RESOURCES FOR YOUTH DURING QUARANTINE
Center for Disease Control and Prevention: cdc.gov/coronavirus
carelinealaska.com: Alaska Suicide Prevention and someone to talk to line: 1-877-266-4357
suicidepreventionlifeline.org: 1-800-273-8255
National Domestic Violence Hotline www.thehotline.org: 1-800-799-7233 and TTY 1-800-787-3224 or text LOVEIS to 22522
alaska211.org or Help Me Grow Alaska 1-833-464-2527 for help connecting to resources and services or for help knowing where to start.
These resources provided in collaboration with the State of Alaska, Department of Health and Social Services, Division of Behavioral Health.