The mission of the Alaska Teen Media Institute is to provide teens with the tools and training needed to produce stories and with the opportunity for their stories - told in their own voices - to be shared through a variety of media. ATMI believes the teen perspective is valuable and under-represented. The Alaska Teen Media Institute is a program under the umbrella of Spirit of Youth, 501 (c)(3).
Episodes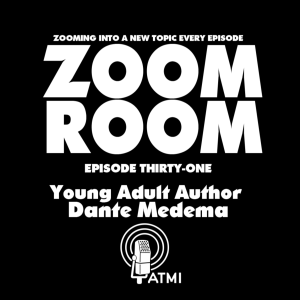 Tuesday Jul 19, 2022
Tuesday Jul 19, 2022
Dante Medema is the author of the young adult fiction novels The Truth Project and Message Not Found. A former board member for the Alaska Writers Guild, she has presented at the Alaska Writers Conference and sat as the Writer in Residence at Alaska Pacific University.
Her first book The Truth Project is about 17 year old Cordelia who discovers a hidden family secret while working on a genealogy project for school. In her second book, Message Not Found, high-schooler Bailey loses her best friend unexpectedly. To work through her grief, she creates a chatbot, only to discover things she had never even known about her best friend. 
ATMI producer Edison Wallace-Moyer sat down with Medema to take a deep dive on her writing process, the themes she explores in her books, and crafting stories for teens and young adults.
Hosted by Madison Knutson.
Music by Kendrick Whiteman and Devin Shreckengost.
Alaska Teen Media Institute is based in Anchorage, Alaska. We would like to acknowledge the Dena'ina people, whose land we work on.
Many thanks to supporters of our podcast, including Spirit of Youth and United Way of Anchorage.
The views expressed in this program do not necessarily represent the views of our sponsors.